Type 2 diabetes causes four main complications:
Diabetic kidney disease or nephropathy
Diabetic eye disease or retinopathy
Diabetic nerve disease or neuropathy
Diabetic vascular disease and heart disease
Type 2 diabetes can commonly cause blindness, kidney failure and decreased feeling in the extremities sometimes leading to non-healing sores on the feet. They can get chronic constipation and can be predisposed to infection more easily than those without diabetes. There are also specific skin rashes that are unique to persons with diabetes.

Additionally, diabetes is considered a coronary heart disease equivalent. That is, someone with diabetes should be treated medically as if they have already have heart disease, as their risk for having their initial cardiac event is equal to someone without diabetes but with known heart disease having another heart attack. Along with coronary disease, diabetics also are prone to peripheral vascular disease and strokes at an accelerated rate in comparison to the general population.
If type 2 diabetes is not controlled with diet, exercise and medications, then you have a higher risk of diabetes complications. Along with the greater risk of dental problems such as tooth decay and gum disease, you also have a greater chance of getting heart disease, kidney disease or kidney failure, vision problems, blindness and stroke. Ignoring your blood glucose with type 2 diabetes can result in nerve damage (neuropathy)that lead to numbness in your feet and toes and then to amputations (losing a toe). While some people with type 2 diabetes manage this disease with diet and exercise, others need medications (diabetes pills). It's important to follow your doctor's instructions in keeping your blood sugar managed.
Millions of people around the world have type 2 diabetes and lead long, healthy, productive lives. But if left untreated or not treated properly, type 2 diabetes can result in very serious health problems. Elevated blood glucose levels, especially when sustained over long periods of time, can greatly increase the risk of cardiovascular disease and stroke. This condition may also damage nerves, especially those to your legs. Type 2 diabetes also increases the risk of eye problems, complications with the feet, and oral infections. It is very important to follow your doctor's treatment program to reduce the risk of these types of complications, or prevent them from happening in the first place.
The risks of not properly managing type 2 diabetes are:
Blindness
Kidney failure
Heart disease
Stroke
Erectile dysfunction
Limb amputation
More susceptible to infectious diseases
Increased risk of complications due to pneumonia or flu
From Good Kids, Bad Habits: The RealAge Guide to Raising Healthy Children by Jennifer Trachtenberg.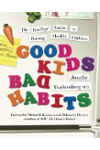 Continue Learning about Diabetes Complications