Train your brain to think otherwise. Maybe it sounds too simple, but try a mantra...magical tricks to train the brain to think otherwise.
Okay, so today sees the hot headed Sun and chatty little Mercury ganging up and bullying powerful Pluto. Don't make me call Gaga you two…acting like little monsters! Rather, let's empowering ourselves and stay far from the fray by affirming some pretty potent and powerful words as well from my fav, Florence Shinn:
"I NOW express the Divine Idea in my mind, body and affairs."
Nine times at least. And out loud. And/or in red ink. Nine times.
Because your word really IS in your thoughts. Remember that today!
You can learn how to overcome learned helplessness by taking steps to reduce your stress response, taking control of your environment and developing positive attitudes. Your ability to overcome learned helplessness does not simply rely on positive thinking. It relies on your ability to challenge the negative attitudes and pessimistic beliefs you hold about yourself when bad things happen to you. In his research, Martin Seligman, Ph.D., psychologist and author of Learned Optimism, discovered three conditions that characterize learned helplessness called the Three P's:
We tend to take things personally and blame ourselves when bad things happen to us.
We tend to think that because one bad thing happened in one area of our life, that this negativity will become pervasive and affect all areas of our life.
We tend to believe that this one bad thing that happened to us means that we are forever flawed in this area and doomed to permanent failure.
In order to overcome learned helplessness, you must challenge the Three P's by: (1) learning not to take things so personally and attempting to find other explanations for the bad things that happen; (2) learning to see the limited nature of the adversity, realizing that it is not pervasive, but applies only to one small area of your life; and (3) attacking the negative assumption that your problem is permanent by allowing yourself to see the temporary nature of the adversity.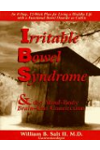 Continue Learning about Depression