Depression can be especially confusing to diagnose as we get older. For one thing, it shares many symptoms and is often diagnosed in tandem with anxiety. For another, depression is often associated with dementia (in fact, the nickname for dementia is actually "pseudo depression") and other physical illnesses.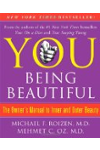 In older adults, the symptoms of depression often mimic the signs of dementia. Older adults with depression may think more slowly, lack the ability to concentrate, act confused, and have memory problems. Because of similarities in the symptoms of depression and dementia, doctors may diagnose a depressed older adult with pseudodementia or dementia of depression.
If a loved one loses weight, sleeps poorly and seems unhappy, you should definitely take these changes seriously. The symptoms described could be signs of depression. Depression is a medical illness and is nothing to be ashamed of. Many seniors are prone to depression as they have many losses in their lives—family, friends, etc. I would encourage her to talk about her feelings as this can help her understand why she is feeling this way. It is also important that she sees a physician who can ascertain if she's clinically depressed.
Geriatric depression is not a normal part of aging. Geriatric depression is the prolonged occurrence of depression in the elderly.
Depression in the elderly is a much more common and widespread problem than many people realize. It is often undertreated or not addressed at all, even though depression can significantly affect an older person's quality of life if not properly managed.
Detecting depression among seniors can be difficult, as the presenting symptoms can also be part of the aging process or another medical condition. Additionally, seniors may not have the classic symptoms and complaints seen in younger people.
Depression is a medical illness characterized by feelings of sadness, loss of interest in activities and lack of self-worth. Some common symptoms or complaints in older people with depression include sleep problems, suicidal thoughts, temper, agitation, memory loss, difficulty concentrating, loss of interest or pleasure in usual activities, inability to perform everyday activities, fatigue, changes in weight or appetite, aches and pains, abnormal thoughts about death and anxiety about actual and/or perceived medical problems. Many older people will not admit to signs and symptoms of depression because of its stigma. Anyone experiencing symptoms of depression should be evaluated by a doctor. Many elderly people with depression often feel helpless, but effective treatments are available. Treating depression is very similar to treating other chronic illnesses, such as high blood pressure and diabetes, and treatment may significantly improve quality of life.
The resounding mantra of geriatric psychology repeats that depression isn't a natural ingredient in the aging process. No doubt, growing old is synonymous with it a host of challenging scenarios that include physical disabilities, loss of family and friends, increased dependence on others and so on. A frequent byproduct of those conditions is depression, and 15 out of 100 adults over 65 years old in the United States are afflicted by it. But depression doesn't automatically go hand in hand with aging. Moreover, when depression in the elderly is identified and therapy is provided, patients have an 80 percent recovery.
For anyone wrestling with depression, the daily struggle it presents can be incapacitating. Affiliated behaviors include loss of appetite, withdrawal and insomnia. Among the elderly especially, depression can lead to and stir up physical illnesses. It's also the foremost cause of suicide. The connection between geriatric depression and suicide is most prominently seen in white men over the age of 80; this cohort has double the suicide rate of the general population. Untreated severe depression isn't due to a lack of medical care. Seventy percent of elderly suicide victims have been examined by a primary care physician in the last 30 days. Perhaps, as the statistic implies, doctors are missing the symptoms of depression.
Recognizing depressive symptoms in the elderly is easier said than done. Clinical depression is one of the most prevalent medical illnesses across the globe, but it can be far more elusive in an older person. For one thing, the physical and cognitive disorders that may affect the elderly can cover depressive symptoms. Additionally, older patients may be more reluctant to seek treatment for depression because of a social stigma or just because there is no one to with whom to talk. As a result, caregivers and healthcare providers often don't see it.
In 2011, the first of the 78 million baby boomers will reach age 65. The healthcare industry is preparing for that milestone when the elderly population in the United States will balloon and the consequential ripples will be felt by caregivers and the entire medical and healthcare industries. In order to lower that high incidence rate of depression, we must first comprehend depression's unique symptoms in older patients.
Continue Learning about Depression Symptoms