Before you get a silver dental filling, your dentist may give you a local anesthetic to numb the tooth area to any pain from the procedure. If you have had previous problems with local anesthesia, it's important to let your dentist know. The dentist can sometimes fill a cavity without using anesthesia. Also, some patients with congenital heart defects will receive antibiotics before dental procedures. If you have had a heart condition, check with your dentist and your cardiologist before getting any dental work done.

In addition, if you have financial concerns about paying for the filling, talk to your dentist. Dental insurance usually covers the entire cost of a silver dental filling, but if you don't have dental insurance, you will be expected to pay the bill in full.

Continue Learning about Dentures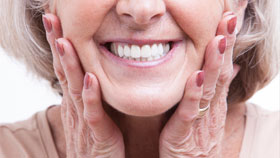 Dentures are false teeth used to replace natural teeth. There are two types of dentures: complete dentures, which can be used for the upper or lower jaw (or both if needed), and partial dentures, which replace only some teeth.