Your dentist will most likely ask you to return for a follow-up appointment several weeks after finishing your composite dental veneers to check for any problems. If your teeth are extremely sensitive, or if your veneers come off, contact your dentist before your scheduled follow-up visit.
Continue Learning about Dental Veneers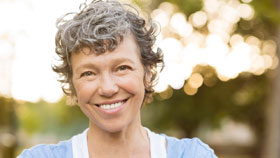 A veneer is a very thin porcelain shell that is bonded to your tooth to dramatically improve its appearance. Placed on top of your teeth, veneers can cover gaps in your teeth as well as stains or badly shaped or crooked teeth.