There are several relatively minor risks associated with getting composite dental veneers. One is that your teeth may become sensitive after a layer of enamel is removed to make room for the veneers. Also, the veneers may not match the color of your teeth exactly. In some cases, veneers may fall off. If this happens, your dentist can correct the problem.
Continue Learning about Dental Veneers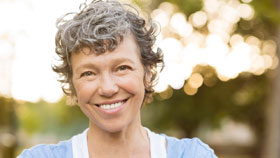 A veneer is a very thin porcelain shell that is bonded to your tooth to dramatically improve its appearance. Placed on top of your teeth, veneers can cover gaps in your teeth as well as stains or badly shaped or crooked teeth.