No, they cannot (not the way you think, anyway). But they can be cleaned. The Porcelain is akin to glass, and it's not changing color (not in and of itself). That said, years of neglect can (and will) discolor them, but they can be cleaned by a professional. So in that case, the answer would be yes.
Hope that's clear :)
Yes and no. Porcelain itself has the characteristic of glass-like materials and you can NEVER be able to change the color once you pick the shade and finish the restoration. However, over the years with no regular dental care visits, your dental restoration and tooth surface might be covered by a layer of stains, tartar, plaques, and other deposits that will darken the tooth surfaces. Usually those stains can be cleaned up by hygienists to restore the original shades of the veneers.
No they can't but they can always be redone if necessary. Also important to know that some cements that are used to cement the veneers can change color over time and therefore the veneers will appear darker. If you have veneers, consider using oral hygiene products free of dyes and chemicals and ones that are non-abrasive, otherwise the veneers can be scratched and pick up stains.
Porcelain veneers cannot be whitened.
Continue Learning about Dental Veneers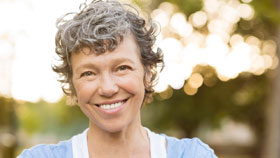 A veneer is a very thin porcelain shell that is bonded to your tooth to dramatically improve its appearance. Placed on top of your teeth, veneers can cover gaps in your teeth as well as stains or badly shaped or crooked teeth.