Pain associated with porcelain veneers is pretty rare. I would recommend taking an over-the-counter pain medication like Advil or Motrin (Ibuprofen) or Tylenol (acetaminophen). If pain persists, see your dentist. An adjustment to your bite may be needed.
Continue Learning about Dental Veneers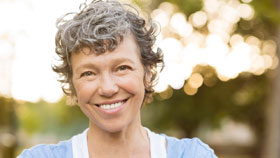 A veneer is a very thin porcelain shell that is bonded to your tooth to dramatically improve its appearance. Placed on top of your teeth, veneers can cover gaps in your teeth as well as stains or badly shaped or crooked teeth.