Composite veneers can be done directly or indirectly. When an indirect veneer is placed additional cost are involved because of additional procedures involved, in addition to lab costs. Fees may vary depending on the complexity of the veneer, esthetic considerations and if existing restorations on the tooth require replacement. Although they are usually done directly, composite veneers often require much time and skill to achieve proper contour and shade. This must all be considered when determining the fee by the dentist and, as a patient, determining if you feel the feel is fair.

Fees for any dental service may vary depending on where you live or where your dentist is located (area of country, urban, suburban, center of town, etc.). In addition there are always going to be a range of fees for the same service. This may depend on the experience of the dental practitioner, materials used, esthetic demands of the procedure and complexity of the treatment or procedure.

You may be able to find average fees for dental treatment in your area, but as with most other things just because a product or service may be the cheapest, does not necessarily mean it is the best. Also, you must feel confident in the dentist providing your care.

Continue Learning about Dental Veneers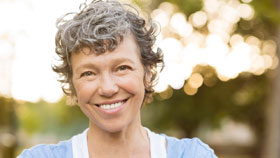 A veneer is a very thin porcelain shell that is bonded to your tooth to dramatically improve its appearance. Placed on top of your teeth, veneers can cover gaps in your teeth as well as stains or badly shaped or crooked teeth.