There are two principal circumstances that should lead to consultation with a dental specialist. First and primarily, when your general dentist recommends a consultation with a specialist, his advice should be promptly heeded. This situation frequently occurs, and is an indication that further information and/or treatment is necessary to render the proper and appropriate care to a given set of clinical conditions. The second circumstance that should prompt a consultation with a specialist is where a patient feels uneasy or apprehensive about treatment suggested by the general dentist. Consultation with an expert will engender confidence and commitment to the treatment suggested and may ultimately improve the treatment outcome.
When it's more than a cavity and a basic cleaning it's time to visit the specialist. They are specially trained with new technology so that you will have a very successful outcome. Ideally, your dentist can recommend a good specialist. Here is a list of the specialists you need to know:

When you need a root canal, you need to see an endodontist. An endodontist is specially trained in diagnosing and treating problems associated with the inside of the tooth.

When your teeth need to be repositioned and moved -- you need to see a orthodontist -- an orthodontist examines, diagnoses, and treats irregularities of tooth position and malrelations of jaws. If you or your child needs braces, you should seek an orthodontist.

When you have gum disease and your teeth are breaking down, you need to see a periodontist. If you have areas in your mouth that show symptoms of the supporting structure of the teeth breaking down, your dentist will send you to a periodontist who will examine, diagnose, and treat the manifestations of gum problems as well as heal any problems with the supporting structure of the teeth.

When you need to have teeth extracted you need to see an oral surgeon -- the oral surgeon takes care of any surgical needs. Under this umbrella are biopsies and removing anything pathological in the mouth.

When you are getting a brand new smile you will be seen by a prosthodontist. If you're contemplating restorative dentistry, changing old fillings, or sensitivities in the mouth, the super-restorative dentist is the prosthodontist, specifically trained in the form and the function of the teeth, and restoring them.
Continue Learning about Oral Health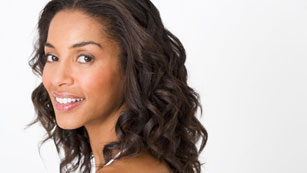 For good oral health, you need fluoride toothpaste, a soft-bristled toothbrush, floss, and an antiseptic or anti-microbial mouth rinse. The American Dental Association recommends brushing teeth at least twice daily with short back...
-and-forth motions, not vigorous scrubbing.
More