Many women have special oral health needs and considerations since hormonal fluctuations can have a surprisingly strong influence on the oral cavity. Puberty, menstruation, pregnancy, menopause, and use of contraceptive medications all influence women's oral health.
As a woman, changes in hormone levels can cause oral health problems. For example, during puberty, hormone levels increase drastically and can cause your gums to swell and become more sensitive. Puberty can also cause sores in your mouth. During menstruation, some of the same symptoms can occur. Many women experience swollen or bleeding gums each month. Because oral contraceptives mirror the hormonal changes in pregnancy, the long-term use of this form of birth control can cause gum disease like gingivitis and complications after having a tooth extracted. During pregnancy, the increased levels of estrogen and progesterone can cause uncomfortable symptoms of gingivitis, such as bleeding and sore gums. Pregnancy can also cause small, noncancerous tumors to form. These lumps typically shrink and disappear once the pregnancy is over. Finally, during menopause, you may experience dry mouth, sore gums, a strange taste in your mouth, and a feeling of burning on your gums and tongue.
Continue Learning about Oral Health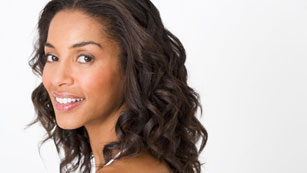 For good oral health, you need fluoride toothpaste, a soft-bristled toothbrush, floss, and an antiseptic or anti-microbial mouth rinse. The American Dental Association recommends brushing teeth at least twice daily with short back...
-and-forth motions, not vigorous scrubbing.
More