Having x-rays taken is a normal part of visiting the dentist and can help your doctor see disease not visible during a routine oral exam.

During the procedure, a dental staff member will place a leaded apron on you and also may place a leaded collar around your neck to shield your thyroid gland but only if its use does not interfere with the procedure. The lead in the apron and collar shields your organs from radiation exposure.

It is important that your dentist be familiar with your medical history. If you are pregnant, tell your dentist. During your pregnancy, you may need to have radiographs taken as part of your treatment plan for a dental disease that requires immediate attention. Use of the leaded apron and collar will protect you and your fetus from radiation exposure. To learn more about dental radiographs, talk with your dentist.
During the most common type of x-ray, the bitewing, you bite down on a piece of plastic with an x-ray film in the center. A dental professional positions a scanner outside your mouth near the tooth and shines x-ray beams through your cheek and the tooth. These images are captured on film.

During digital x-rays, you hold an electronic pad or sensor in your mouth, and the image is sent directly to a computer.

During panoramic x-rays, you keep your chin steady on a tray while the scanner circles your head.

Continue Learning about Oral Health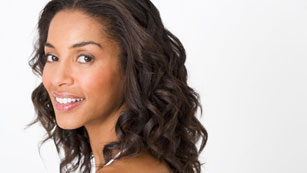 For good oral health, you need fluoride toothpaste, a soft-bristled toothbrush, floss, and an antiseptic or anti-microbial mouth rinse. The American Dental Association recommends brushing teeth at least twice daily with short back...
-and-forth motions, not vigorous scrubbing.
More