Dental assistants are responsible for a variety of tasks involving patient care. Watch as Dr. Maria Lopez Howell explains what dental assistants do for the dental office.
The dental assistant is a helpful person in the dentist office. He is the main source for helping patients plus the dentists. Basically, the job of the assistant seems to be small but it's the responsibility of the assistant to manage all the activities and the time schedules for the dentist. What does a dental assistant do other than this? Well, a dental assistant can be viewed as an extra set of hands for the dentists who allow the dentist to put some pressure on the assistant and he remains free for a lot of time.

The basic thing that the dental assistant should know is that, he must be having such knowledge about the instruments that are used while dental surgery, he or she should swiftly transfer required instruments from the tray to the dentist. He or she should be aware of all their responsibilities and should know his basic responsibility like when and what time the appointment should be given to which patient. They should be clearly aware with the progress regarding the health of the patients.

Dental assistants also perform a variety of duties regarding the patient care, office and laboratory duties. If you know what does a dental assistant do then you must also know that most of the time they are standing with the dentists and carefully watch what they do and how they treat the patients and mostly they are also asked by the dentist to do some work like filling, remove excess cement used in the filling process.
Continue Learning about Oral Health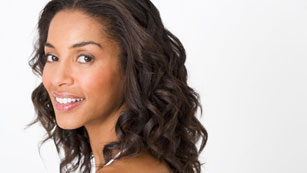 For good oral health, you need fluoride toothpaste, a soft-bristled toothbrush, floss, and an antiseptic or anti-microbial mouth rinse. The American Dental Association recommends brushing teeth at least twice daily with short back...
-and-forth motions, not vigorous scrubbing.
More