Orthodontic treatment often is more comfortable and takes less time than it did years ago. Braces (also called "orthodontic appliances") can be as inconspicuous -- or as noticeable -- as the patient desires. Brackets (the part of the braces that attach to each tooth) are smaller. Some brackets are attached to the back of the teeth, making them less noticeable.

Brackets are made of metal, ceramic, plastic or a combination of these materials. Some brackets are clear or tooth-colored. For those who want to show off their braces, there are brackets shaped like hearts and footballs, and elastics (orthodontic rubber bands) are available in school colors and holiday hues such as red, white and blue. There are gold-plated braces and glow-in-the-dark retainers.
There are several different types of braces available, for all ages. Some braces are the traditional metal types that wrap around each tooth and must be tightened and loosened every few weeks. Others are made of metal and glued to the outside of the teeth. Clear or invisible braces are available that are held on to the teeth with a special glue. Some newer braces are clear as well as removable, and are worn for a time before they are taken off and put back on again.

No matter what type of braces you get, your orthodontist will make the braces specially for you after measuring your mouth and taking X-rays.

To shift teeth into a more desirable arrangement, an orthodontist uses one of two methods, brackets or Invisaligns. Brackets involves bonding braces to the front of teeth, which are then connected with wires that direct the teeth toward their goal. Invisaligns, the other option, are clear plastic acrylic shells (that orthodontists call aligners) that snap over the teeth. Invisaligns are worn in series, each one slightly different than the one before, for two weeks at a time.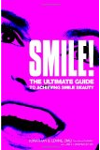 Continue Learning about Oral Health