Oral and maxillofacial surgeons are the only dental specialists recognized by the American Dental Association who are surgically trained in a hospital-based residency program for a minimum of four years. They train alongside medical residents in internal medicine, general surgery and anesthesiology, and spend time in otolaryngology (ear, nose and throat), plastic surgery, emergency medicine and other specialty areas. This training focuses almost completely on the bone, skin and muscle of the face, mouth and jaw. Oral and facial surgeons have knowledge and expertise that uniquely qualifies them to diagnose and treat a number of functional and esthetic conditions in this anatomical area.
An oral (maxillofacial) surgeon is a dentist with an extra four to six years of training. These specialists treat injuries and deformities that affect the mouth as well as the jaw and face. Oral surgeons may also treat infections in the head and neck region, including those that started in the teeth or gums and spread.
By definition, an oral surgeon is a dentist with special training in surgery of the mouth and jaw. These doctors perform surgery on the mouth and are recognized by the international specialty training course in dentistry. Oral surgery includes the diagnosis, surgical treatment of diseases, injuries, and traumatic defects that involve the soft and hard tissue of the mouth, teeth, gums, jaws, head and neck regions. Oral and Maxillofacial surgery specialty requires both dental and medical school training.
The oral surgeon takes care of any surgical needs. Under this umbrella are biopsies, removing anything pathological in the mouth, including wisdom teeth. He's also trained to place implants, so you can choose between the oral surgeon and the periodontist for those.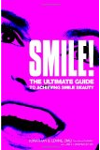 Continue Learning about Oral Health