When you're not wearing your dentures, put them in a safe place covered in water to keep them from warping. It is important to take good care of your dentures. Improper care can lead to breaking, cracking or no longer fitting in your mouth correctly.
When your dentures aren't in your mouth, it's important to store them in liquid so they don't dry out. If dentures dry out, they may become warped or cracked. After you remove your dentures, clean them thoroughly and gently, and then place them in water or a denture-cleanser soaking solution. Don't store your dentures in hot or boiling water, since this may damage the plastic base of your dentures. Always store your dentures in a safe area away from children or pets.
Continue Learning about Oral Health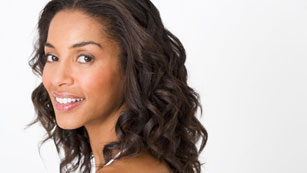 For good oral health, you need fluoride toothpaste, a soft-bristled toothbrush, floss, and an antiseptic or anti-microbial mouth rinse. The American Dental Association recommends brushing teeth at least twice daily with short back...
-and-forth motions, not vigorous scrubbing.
More