Cleaning is the dental hygienist's area of expertise. He went to school for this; he's been trained for this. Him doing his job allows your dentist to concentrate on his areas of expertise. This arrangement makes for a better, more productive environment - it's a healthy check-and-balance system. Even the dentist who's starting out and struggling to get his practice on its feet should still have his own hygienist.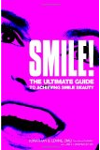 Dental hygienists are licensed dental professionals who have specialized education and training in preventing and treating oral diseases. They spend over 600 clock hours learning clinical skills like cleaning teeth. Many dentists delegate this duty to a dental hygienist because of their expertise in this area. It also allows them to concentrate on other procedures such as fillings, crowns, or implants. Another reason your doctor schedules you with a dental hygienist for your teeth cleaning is because dental hygienists do more than clean teeth. They also provide counsel on how you can best achieve and maintain good oral health for a lifetime.
The dentist can clean your teeth; however, the hygienist is trained and licensed by the state to perform specific duties, including cleaning teeth, under the supervision of the dentist. The hygienist may also be able to perform his/her duties without direct supervision provided that the treatment is within a specific time period after examination by the dentist.
When the hygienist performs treatment for which she/he is trained and licensed, this allows the dentist to have additional time to perform other duties for which only he/she is licensed and trained. Your treatment can then be provided in a more effective and efficient manner.
Continue Learning about Oral Health