A dental implant requires a greater financial investment than a removable bridge or conventional denture. On the other hand, an implant can offer advantages in terms of comfort and appearance-benefits many patients find well worth the cost.
A dental implant also requires an investment in time, perhaps three to nine months from start to finish. If you consider that implants have lasted as long as 20 years and can last a lifetime, the investment in time is quite reasonable.
As with any surgical procedure, dental implants involve a risk of infection. Occasionally, an implant may loosen and require replacement. Because each person is unique, implant success cannot be guaranteed.
Disadvantages of dental implants include:
When it's aesthetically important, it can be difficult to blend the soft tissue in naturally.
Dental implants can sometimes be rejected, but this happens no more than 2 percent of the time. When it happens, the implant is usually replaced with another one that's slightly larger. Smokers and diabetics have the highest risk of implant failure; with them, the likelihood of failure rises up to 8-12 percent.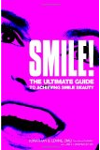 Dental implants have several disadvantages compared to other methods of replacing lost teeth. They include:
They're expensive. A dental implant costs much more than a dental bridge or denture. A single implant may cost up to $5000 (and your insurance may not pay for it). However, a dental implant usually lasts longer than other tooth-replacement methods.
There can be complications. A 2010 study found that nearly half of all implant patients experienced some form of complication over a 16-year period. Although a complication may be minor, it would require a visit to the dentist.
They require a big commitment. From your first office visit to the day your implant is finally completed can take up to nine months, according to the Academy of General Dentistry. You will need to visit your dentist a number of times along the way.
They require surgery. Any form of surgery carries the risk of infection and anesthesia-related problems.
Continue Learning about Dental Implant