Plate form dental implants costs vary widely depending on the dentist, the part of the country, how many implants you need, and how difficult the surgery is. The plate form dental implants might range from $1,800 to $2,800, and this may not include the additional cost of the dental bridges or crowns. Those can run $800 to $3,000 each. Your dentist or oral surgeon will be able to give you a written estimate of the cost. Make sure to find out everything included in that cost, including things like x-rays and anesthesia.
Continue Learning about Dental Implant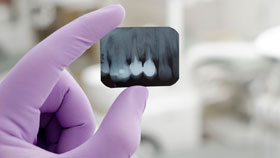 Dental implants are used where there are one or more missing teeth. Implants are posts that are surgically placed in the upper or lower jaw, where they may also function as a sturdy anchor for dentures. Because they fuse with your ...
jawbone, you will still have a certain amount of sensation when you chew and talk, even though you have an artificial tooth.
More