The answer is not simple and depends on several factors. The first is whether your benefit plan has a specific line item that includes implants. If it does this does not guarantee that you will receive benefits for implants since this procedure is subject to claim review. A dental consultant will review the claim to determine several factors. Was the tooth lost during your enrollment in the plan or prior to being enrolled (missing tooth clause), in the latter situation there are no benefits. Are there other missing teeth in the arch... if so can a denture be used to replace the teeth (this is an example of an alternate benefit clause). Does the benefit include implant placement or does it only include implant restoration? In this case the patient pays to have the implant placed and would receive benefits when the implant is restored (crown or denture placed on the implant). Every case is different so the recommendation would be to have examinations by the doctor placing the implant and by the doctor restoring the implant (this may be the same doctor). Ask to have your insurance benefit predetermined (unfortunately that still does not guarantee payment). You will then have a better understanding as to YOUR costs for YOUR treatment.
Insurance does not always cover the cost of dental implants. Some dental insurance plans exclude dental implants as a covered service. Others do allow them, but may pay only a part of your total costs. If your dentist believes you are a good candidate for a dental implant and you have dental insurance, the first step is to contact your insurer to find out in advance what they will pay for. You may also want to discuss with your dental team whether you can set up a payment plan for costs not covered by insurance.
Having dental implant insurance is the best way to reduce the amount you have to pay for replacing missing teeth with dental implants. When talking about dental implant insurance, I refer to dental insurance that covers the cost of both the surgical and restorative phase of dental implants or at least a good part of it.
Continue Learning about Dental Implant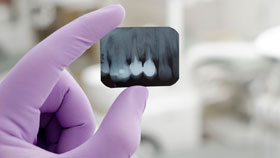 Dental implants are used where there are one or more missing teeth. Implants are posts that are surgically placed in the upper or lower jaw, where they may also function as a sturdy anchor for dentures. Because they fuse with your ...
jawbone, you will still have a certain amount of sensation when you chew and talk, even though you have an artificial tooth.
More