Years ago, crowns were only made of gold, providing strength but very poor cosmetics. Today, there is a wide selection of materials to choose from. The factors, which affect material selection, are the tooth location and forces of occlusion or the force of chewing the crown is to endure. Most cosmetic crowns are made from pressable ceramics. No metal is used, therefore, making this ideal for front teeth. Patients will no longer see gray or black lines at the gum line. Without metal, the natural translucency and light reflection of the porcelain create a life-like, beautiful smile. In the posterior areas of the mouth or in patients who exhibit problems with their bite or occlusion, there are several variations of porcelain fused to gold crowns. These are beautiful restorations needed for strength in areas where translucency is not an important factor.
Permanent crowns can be made of different materials. Some are made of ceramic compounds. Others are made of metal or a combination of metals that include gold alloy, palladium alloy, or nickel or chromium alloys. Other crowns are made from a combination of porcelain infused with metal. And some can be all ceramic. The strongest crowns are made from all metal or porcelain/metal.
Dental crowns can be made up of all different sorts of materials -- porcelain or a combination of porcelain with metal. The type that's chosen not only depends on where the tooth is situated, but what the condition of the tooth is (how discolored it is and how decayed it is), as well as the condition of the gums.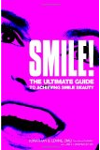 Continue Learning about Dental Crown