The process of getting a crown is very similar to getting a tooth filled. The tooth is numbed and it is prepared with a dental handpiece just like getting a filling. The differences are that an impression or mold of your prepared tooth is made and a temporary crown is placed on your tooth. The dental laboratory uses the impression to make a crown just for your tooth. During a second appointment the temporary is removed and the final crown is adjusted and cemented to place. Crowns are used to fix badly broken, decayed, or cracked teeth. See your dentist if you think you need a crown.
Getting a dental crown is a multi-step process that often requires at least two visits to the dentist. Here are some things your dentist may need to do when placing your crown:
The first thing your dentist will do is take X-rays to check the roots of the tooth receiving the crown. If the tooth has decay or if there is a risk for infection or injury, your dentist may need to perform a root canal.
Before placing the crown, your dentist may need to build up the foundation for the crown, especially if your tooth is so broken or decayed that it will not support the crown. One type of foundation is called a post-and-core foundation.
When the dentist sees that the foundation is ready, he or she will file the tooth that is getting the crown. This step is important to make sure that the crown fits correctly on the damaged tooth.
The next step is to get a temporary crown placed so that your tooth is protected while the permanent crown is made in a special laboratory. The permanent crown may be made of metal, porcelain that is fused to metal, or ceramic.
When your permanent crown is ready, your dentist will put it on and make sure it fits your tooth and your mouth correctly. In some cases a bit of adjusting can help to make sure you are getting the best fit. Once the dentist determines that the crown fits well, he or she will cement it permanently to your tooth.
A crown that fits well can last many years if you take good care of the crown and your other teeth. Talk to your dentist about the best way to take care of your dental crown.
There are several steps involved in getting a dental crown. First, your tooth or teeth is reduced 1.5 millimeters. An impression is then made of the tooth, from which a life-size model is built from hard stone. A technician then constructs the real crown from the stone model. As with veneers, you're sent home with your provisional set to test. Once the provisional is accepted by both patient and dentist, its important elements are copied into the final crowns.

Each side of the remaining tooth is tapered slightly to hold the crown in place. Next, the crown is tried on to fit comfortably under your gum tissue so any margin between the tooth and crown is hidden. The dentist spends time checking this fit, x-raying to verify it, and adjusting the bite very carefully. It's then finally attached with dental cement or a resin bonding cement.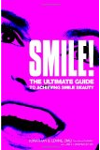 Continue Learning about Dental Crown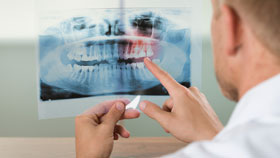 A dental crown is a covering that fits over your existing tooth to make it look and feel like a normal tooth. Crowns are often placed when a tooth is cracked or has lost its structure so that it can't hold a filling.