Correcting and preventing constipation are very important no matter what age your kids (or you) are. There are 5 fruits and 4 juices that are natural laxatives.
• Fruits: prunes, plums, cherries, apricots, and grapes
• Juices: prune juice, apple juice, apricot nectar, and pear nectar
I find that prune juice seems to work the best. If your child won't drink prune juice (make sure you tell her how yummy it is), mix one part prune juice with two parts apple juice. Apple juice works too, but some kids need 2 to 3 cups a day (not watered down), which is a lot of sugar. Drinking plenty of water every day will help as well.
Vegetables like cauliflower and broccoli have natural fiber that helps keep children regular. Be sure to include fiber in your family's daily diet. When making pancakes, waffles, or oatmeal, add extra oat bran to the mix. Choose breakfast cereal and bread with at least 3 grams of fiber per serving. Whole wheat bread and tortillas are good choices as well. Look for high-fiber wafers or crackers—2 of these a day keep many constipated preschoolers regular. If dietary changes aren't working well enough, talk to your pediatrician about a plan to help soften your toddler's stools. Your child may benefit from a special diet or trying an over-the counter medication.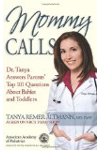 Continue Learning about Constipation