A small percentage of condoms do break during sex. When they are used correctly, however, this rarely happens.
Condoms are more likely to break if there is a lack of lubrication, so use a water-based lubricant to avoid this. Polyurethane condoms are more likely to break than latex ones.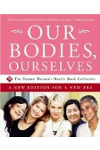 It is possible for a condom to break during sex, but generally not due to manufacturer defect but more likely "user error." It is safe to assume that condoms have been tested for quality prior to leaving the factory and that they are highly effective in protecting us against pregnancy and sexually transmitted infections. While nothing is 100% fool-proof, there are a few things that you can do to ensure you have the best condom experience. To minimize the chances of your condom breaking, follow these 6 simple steps:
Use The Right Lube - While many condoms come pre-lubricated, you may want to use your own. That's perfectly fine. Be sure that your lube choice is not oil-based (baby oil, vaseline, olive oil, etc.) as they can break down the integrity of the condom, causing it to thin out and break.
Put It On Properly - Condoms should be placed on the top of the penis (like a little sombrero), squeezing the tip-like reservoir and gently rolled down to cover. Squeezing the tip before rolling it down insures that you don't have excess air inside the condom, reducing the chance for breakage.
Check The Expiration Date - Pretty much self explanatory but if the date on your condom wrapper or box has expired, it's best to throw it out and get new ones.
Get The Right Fit - Condoms come in different sizes. Make sure you find a brand and size that fits securely, no gaps, but isn't too tight. Too snug can burst. Too loose can leak.
Keep Away From Heat - Your wallet and the glove compartment of your car are no place for condom storage. Be sure to store your unused condoms in a cool, dry, dark place (a drawer in your night stand, your naughty toy box, etc.) so that they're good to go when you are.
No Teeth - Always open your condom wrapper with your fingers. NEVER use your teeth or scissors to open. Doing so increases your risk of tearing or puncturing the condom.
Continue Learning about Condoms