While over-the-counter cough treatments, vapour rubs, and antibiotics are NOT useful in treating colds, there are several effective medications for alleviation of cold symptoms. For adults and children older than 5, an anti-histamine used in conjunction with a decongestant have been effective. It should be noted that this combination can cause insomnia and dry mouth, so those taking medications for symptom relief need to weigh their own personal misery related to cold symptoms against their tolerance of these potential side effects.

Medications like acetaminophen or non-steroidal anti-inflammatory drugs like ibuprofen have been shown to measurably reduce pain when earache or headache are predominate symptoms. However, some patients such as those with heart, kidney, or liver disease are not candidates for these medications, so it is important to use them only after discussion with your doctor.

When runny nose is the predominant cold symptom, intranasal ipratropium can be useful. One side effect of ipratropium therapy is dry the nasal mucosa which can lead to nose bleeds. Talk with your doctor to help decide what medication makes the most sense for you.
Many people when ill with a cold, bronchitis (bad cold with cough), sinusitis (bad cold with stuffed face), or pharangitis (bad cold with sore throat) will look for over-the-counter pharmaceutical products or alternative remedies for relief.

The problem is most of the options that offer a degree of relief have risks and toxicities that make the marginal amount of aid they offer not worth it. Treatment focuses on relieving symptoms (e.g., cough, nasal congestion), but as symptoms are lessened, the person stays ill longer. Over-the-counter cold and flu remedies are also ineffective or reduce symptoms very temporarily and are not without significant risk.

The symptoms we experience are the body's natural healing and protective measures. Suppressing these more often than not will extend the length of an illness. This is true with fever reducers, decongestants, cough suppressants and other like remedies.

So how do we relieve these symptoms? We don't suppress them but instead provide our body the necessary ingredients to allow it to do its job. This means extra rest, eating well, and letting the body do its job without interference or doing nothing intelligently.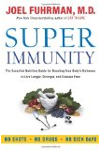 Some cold medicines and other drugs such as allergy and cough medicines were removed from the shelves after the U.S. Food & Drug Administration (FDA) found that those medicines lacked FDA approval. The FDA does a great job of collecting and reacting to adverse events related to medications, acting swiftly to remove products that could cause danger.
For allergy, cough and cold medicines that lack FDA approval, there is no guarantee of the amount of active ingredient in each capsule or tablet.
Additionally, in the past couple of years, pediatric recommendations have changed greatly, especially for kids younger than two years. Many of these medications for children did not issue these pediatric recommendations.
Go to the FDA website to find out if your favorite cold medicines are approved.
Over-the-counter (OTC) medications can be used to treat specific symptoms of colds and the flu. For example, decongestants or saline nasal sprays can be used to reduce nasal congestion, and acetaminophen and ibuprofen can help your fever and body aches.
Continue Learning about Cold and Flu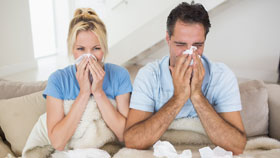 Colds and flu are both viral infections, but have different symptoms. With a cold you will have symptoms such as a runny nose or a sore throat. Flu symptoms come on suddenly and may include fever, body aches or vomiting. While the...
re is no cure for either, there are treatments -- chicken soup, nasal sprays, rest -- which can help your feel better.
More