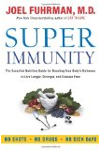 Many people when ill with a cold, bronchitis (bad cold with cough), sinusitis (bad cold with stuffed face), or pharangitis (bad cold with sore throat) will look for over-the-counter pharmaceutical products or alternative remedies for relief.

The problem is most of the options that offer a degree of relief have risks and toxicities that make the marginal amount of aid they offer not worth it. Treatment focuses on relieving symptoms (e.g., cough, nasal congestion), but as symptoms are lessened, the person stays ill longer. Over-the-counter cold and flu remedies are also ineffective or reduce symptoms very temporarily and are not without significant risk.

The symptoms we experience are the body's natural healing and protective measures. Suppressing these more often than not will extend the length of an illness. This is true with fever reducers, decongestants, cough suppressants and other like remedies.

So how do we relieve these symptoms? We don't suppress them but instead provide our body the necessary ingredients to allow it to do its job. This means extra rest, eating well, and letting the body do its job without interference or doing nothing intelligently.