Red wine has health benefits for the heart, but the phytochemicals found in red wine may also help us to lose weight. In this video, nutrition expert Rovenia Brock, PhD, explains how a small glass of wine can make a big impact on our health.
The powerful nutrient resveratrol, found in grapes and red wine, does more than just provide antioxidant benefits. According to important new research from the University of Texas Health Science Center at San Antonio, the compound stimulates the expression of adiponectin, a hormone that manufactures and stores fat. Researchers say that this means resveratrol can exert anti-obesity, anti-insulin, and anti-aging properties through this mechanism. Resveratrol appears to be much more than a heart-healthy supplement. Take 500-1,000 mg per day.
Red wine consumed in moderation has been associated with improved heart health and reduced risk of related diseases such as obesity and diabetes. The alcohol and red wine-specific substances, including antioxidants such as the flavonoid resveratrol, may help prevent heart disease by increasing levels of "good" cholesterol, reducing inflammation, increasing nitric oxide bioavailability, inhibiting fat cell proliferation, and protecting against artery damage.

While red wine clearly has more antioxidants than other sources of alcohol, there is still no clear evidence that red wine is better for your health than other delivery systems of alcohol because moderate alcohol consumption from any source delivers similar benefits. The heart benefits that may occur with red wine start with just 1 glass a day for women and 1-2 glasses for men. Moderate alcohol consumption is considered 2 drinks/day for men; 1 for women. One drink contains 14 grams of alcohol meaning: one 12 oz beer (5% alcohol), one 5 oz glass of wine (12%) and one 1.5 oz of hard liquor (40% or 80 proof) are each one drink. The down side is that moderate drinking was recently associated with increased risk of breast cancer in women. Additionally, it can lead to excessive drinking*. All this said, moderate drinking appears to be part of a healthy diet.

*Although high consumption of alcohol (2-3 times more than moderate) was still associated with a reduction in heart disease, drinking more than 2-4 drinks daily dramatically increases the risks of consuming more, which not only will negate any benefits, but will also lead to disease and danger to others.
Veganist and best-selling author Kathy Freston discusses the health benefits of drinking red wine. Watch Kathy Freston's video for tips and information on healthy living and conscious eating.
Red wine is made with grape skins (white wine is not), and the skin contains polyphenols, which are powerful antioxidants. Drinking red wine in moderation (1-2 glasses per day for men and 1 glass per day for women) decreases blood pressure and may reduce the risk of a heart attack.

If you are considering taking a daily glass of wine because of its potential health benefits, check with your physician, because different medications and medical conditions interact with wine in a variety of ways.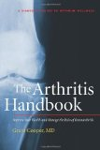 Studies conducted in 1992 observed that mortality rates from heart disease in southern France were lower than expected, despite the consumption of diets high in saturated fat. Researchers attributed this to the consumption of red wine. Since then, research has shown that red wine in moderation -- meaning two 8-oz. glasses for men and one 8-oz. glass for women daily -- may increase good HDL cholesterol, decrease bad LDL cholesterol, prevent oxidation of LDL, and fight free radicals. Additional research suggests that polyphenols, protective chemicals found in plants that are abundant in grapes, play a role in these benefits.
Red wine has the following benefits:
Wine reduces cholesterol and inflammation to minimize the risk of heart problems.
Red wine has polyphenols, a type of antioxidant that includes resveratrol, which protects cell membranes and has anti-inflammatory properties.
The darker the wine, the better it is for you and your skin.
Antioxidants in red wine soak up damaging free radicals that play a role in aging and age-related diseases.
This content originally appeared on
doctoroz.com
Continue Learning about Heart and Circulatory System