How many times does the heart beat in a year?
The heart works tirelessly through a lifetime to pump blood throughout the body, and when it's working properly, it never misses a beat. The typical adult heart will beat about 31 million times in a year, or upward of two billion beats in a lifetime.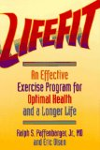 At an average rate of 80 times a minute, the heart beats about 115,000 times in one day or 42 million times in a year. During an average lifetime, the human heart will beat more than 3 billion times -- pumping an amount of blood that equals about 1 million barrels. Even when a person is at rest, the heart is continuously hard at work.
Continue Learning about Heart and Circulatory System
Your circulatory system is made up of your heart and three main types of blood vessels -- arteries, veins and capillaries. Your heart is at the center of the system, acting as a pump to distribute nutrient- and oxygen-rich blood t...
hrough your body; it then takes away carbon dioxide and other waste your body doesn't need. Signs of poor circulation include cold hands and feet, numbness, dizziness, migraines, varicose veins and pain in your feet or legs. Untreated, poor circulation can lead to stroke, high blood pressure, kidney damage and other diseases. Learn more about your heart and circulatory system with expert advice from Sharecare.
More