Actually, an LDL cholesterol of 62 mg/dL is normal, it's just that few people living in developed countries have levels this low.

For people with known coronary heart disease, the desired LDL level is 70 mg/dL or less. Most people need to take cholesterol lowering medication, such as a statin, to achieve your level.

Your LDL level would be expected if you are a vegetarian. Vegetarians often have LDL levels as low as yours.

Assuming that you are otherwise healthy, not underweight and eating a balanced diet, you should feel fortunate that your LDL level is that low.

There are times when a low LDL indicates a problem. A low level can occur in people who are under nourished because of a poor diet or not eating because of a severe medical condition.

There are also some rare genetic diseases associated with extremely low LDL, lower than yours. This causes medical problems at a very young age.

So, you should not be trying to raise your LDL cholesterol. However, you should see a doctor if your low LDL is due to weight loss, poor nutrition or not feeling well. In that case, the goal will be to discover the underlying cause and try to correct it.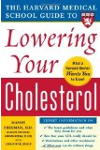 Continue Learning about Cholesterol