Cholesterol functions in your arteries as part of the repair process that takes place when an artery is injured through wear and tear. In the repair process a cholesterol plaque develops over the injured part of the artery. The only problem is that if too much plaque develops your artery can become occluded.
Your body gets upset when a flaw -- a tear or nick -- occurs in the artery's inner lining because then the middle lining is exposed to the blood. So your body, like a handyman hired to patch up your drywall, rushes in with plaster to cover up the inner lining's wounds.

Although one type of plaster -- cholesterol -- has earned more bad press than child actors, the judgment isn't really fair.

Cholesterol is actually essential to your body's functioning. The good or healthy kind of cholesterol is carried through your body by high-density lipoprotein (HDL) and acts as the spatula of your arterial system. Compact and powerful, it comes in, swoops through your arteries to try to take the extra plaster away.

The bad or lousy cholesterol, which is carried by low-density lipoprotein (LDL), is like a defective Macy's Thanksgiving Day balloon. It's big and puffy, unstable and prone to breaking up and scattering bits of cholesterol when it hits the walls of the artery.

When your LDL levels are high to begin with (maybe from your diet, or maybe from heredity) and you damage your arteries' inner lining, your body gets carried away with plaster. In its zeal to heal, it starts covering up the damage with the "bad" cholesterol, slapping it on like plaster over a hole in a wall.

And that's only the beginning because it has now stimulated the immune system to attract white-cell protectors to try to smooth out and calm the rotten cholesterol. Those, in turn, spill some of their toxic contents that normally attack enemy infections, which causes generalized inflammation. The inflammation builds up blister-sized spaces in the walls called foam cells, which increase the size of the plaque, or plaster, even more. That makes the artery surface rougher and triggers more inflammation, creating bulges and potholes in the wall.

Those big foamy cells get so greedy that they start to outgrow the blood supply. When that happens, some of them begin to die off from lack of blood. As they die, they become "irritable." They have an electrical charge to them, similar to the electric shock you get sometimes while combing your hair. That charge, in turn, attracts sticky blood platelets, which like to travel in crowds. The problem with those platelets is that they can form clots in your arteries-and that can lead to a heart attack.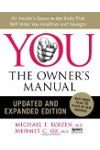 Cardiovascular specialist Dr. Merle Myerson describes the function of cholesterol in your arteries and your body overall. Watch Dr. Myerson's video for important tips and information about heart health.
The smooth inside layer of your arteries is pummeled by a variety of things: high blood pressure, cigarettes, excess sugar. When that happens, your body sends lousy LDL cholesterol (remember it by its first initial) to those damaged areas in an attempt to heal the wounds. Your immune cells in the damaged area swallow up the LDL cholesterol and burrow into the inner layer of your arteries. Your body then reacts to the wounds and the cholesterol with a low-grade inflammation. It makes sense: Inflammation is how your immune system deals with many problems, like splinters, unwanted bacteria, insect venom, or other foreign invaders.

Meanwhile, your healthy HDL cholesterol works to clear that LDL cholesterol out of the area. Think of your LDL as a bus carrying loads of hooligans and dropping them off in your arteries to do damage to them, while your HDL serves as a high-speed paddy wagon that zips through your arteries to get the rogue elements off the streets.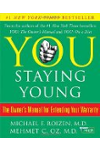 Continue Learning about Cholesterol