The Centers for Disease Control (CDC) recently published new charts that create a different way of using body mass index (BMI) to assess children, which includes everyone between ages 2 and 20. Unlike the adult charts, which classify all people of both sexes and all ages as overweight if they have a BMI over 25 or obese if their BMI is over 30, the childhood charts that define overweight and obesity take both age and gender into account. And in order to allow for "baby fat" and for the normal weight gain that precedes a child's growth spurts, the new charts use a very broad definition of what amounts to a healthy weight for children.

For example, to be considered at risk of becoming too heavy (having a BMI over what had been the 85th percentile for girls her age in the 1960s), a 17-year-old girl standing 5 feet 4 inches would have to weigh 145 pounds or more. Only after hitting 170 pounds (the weight cutoff for the 95th percentile) would she be classified as actually overweight. But at that weight, she is considered likely to remain overweight as an adult and be at risk of cardiovascular disease. More and more pediatricians are now using the BMI charts that were created by the CDC, so if you're concerned about whether your child is overweight, ask.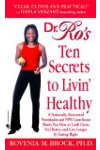 More About this Book
Dr. Ro's Ten Secrets to Livin' Healthy
In this one-of-a-kind book, Dr. Rovenia M. Brock—known as Dr. Ro™ to fans of Black Entertainment Television's Heart & Soul—reveals practical, satisfying ways for African American women to eat...
How do you know if your child is overweight? Along with your pediatrician's judgment, a good indicator is your child's body mass index, or BMI. This number is based on your child's height and weight. If your child has a BMI higher than 95 percent of other kids in the same age, sex, and height group, that's considered obese. There are a number of websites that will automatically calculate your child's BMI if you punch in a little info. (Try this one: apps.nccd.cdc.gov/dnpabmi. Hint: Don't use an adult BMI calculator; the formula is different for children.) If doing math tickles you, however, you can figure out your child's BMI with these steps:
Measure your child's weight in pounds.
Measure your child's height in inches, and multiply that number by itself (if he's 58 inches tall, that would be 58 × 58, which equals 3,364).
Divide your child's weight by the figure you just calculated in step 2.
Multiple the resulting figure by 703.
For example, if your seven-year-old son weighs 80 pounds and is 4 feet 10 inches tall (58 inches), your calculation would look something like this:
58 × 58 = 3,364
80 ÷ 3,364 = .0238
.0238 × 703 = 16.72
BMI = 16.72
By looking at the boys' BMI chart found at www.cdc.gov/growthcharts/, your son's BMI of 16.72 falls in the seventy-fifth percentile, which means he's a normal, healthy weight.
From The Smart Parent's Guide: Getting Your Kids Through Checkups, Illnesses, and Accidents by Jennifer Trachtenberg.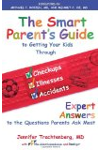 Dr. Corey Hebert shares tips on how to know if your child is overweight. Watch Dr. Corey Hebert's video for information on preventing childhood obesity.
Continue Learning about Childhood Obesity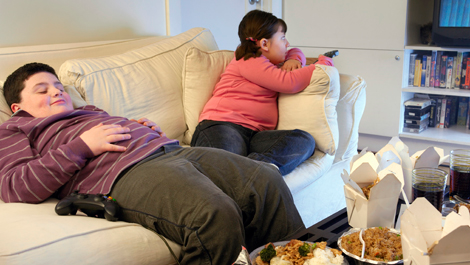 There are many reasons that we are seeing more overweight children than we used to. Portion sizes when eating out are larger, kids often get less exercise. More time is spent in front of the TV and computer. One out of five kids i...
s now overweight, and they are at risk for being overweight adults.
More