In the last 20 years, the amount of sugar each person consumes yearly in the United States has soared from 26 pounds per person to more than 135 pounds per person. The average teenage male now consumes more than 34 teaspoons of sugar per day. Most of that sugar comes from man-made or "refined" sugars, which are from cane sugar, beet sugar, corn syrup and corn sugar, especially in the consumption of soft drinks.

Since 1983 (the year before my oldest daughter was born), sugar consumption has been steadily increasing every year by an average of 28%, fueling an epidemic of obesity, dental disease, diabetes and other health problems.
The average person consumes 150 pounds of sugar per year–compared to just 7 ½ pounds consumed on average in the year 1700. That's 20 times as much! When typical slightly overweight people eat sugar, they on average store 5 percent as ready energy to use later, metabolize 60 percent and store a whopping 35 percent as fat that can be converted to energy later.

Interestingly, 50 percent of the sugar we consume today comes from high-fructose corn syrup in fat-free foods like salad dressings and regular soft drinks.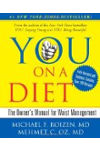 Sugar has been a big target of health practitioners in recent years, and for good reason. The list of arguments for avoiding it is long, and the list of harmful effects in your body even longer. Part of the problem with sugar is that we're eating so much of it. In 1700, when sugar was a rarity and only for the wealthy, average consumption was at approximately 4 pounds per year. By 1900 that number had risen to 90 pounds per year, and in 2008, more than half of Americans consume a half pound of sugar daily. That's 180 pounds of sugar per year. These outrageous levels of sugar consumption are an enormous part of the health problem in North America today, quite directly responsible for obesity, diabetes, and a host of degenerative diseases.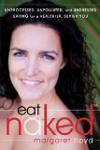 American's sweet tooth may not be so sweet for their waist. Americans, on average, are consuming 22 teaspoons of added sugar daily, the equivalent of 350 calories.
That's over 8,000 teaspoons annually!
This amount is double the amount recommended daily by the American Heart Association.
With over 65 percent of Americans tipping the bathroom scale in the direction of being classified as overweight or even obese, few of us have an extra 350 calories kicking around in our daily diets to be devoted to less nutrition-rich foods with tons of added sugar.
Where is all of this sugar coming from?
The
three top sources
of added sugar in the diet of Americans are:
Soft drinks, energy drinks, and sports drinks;
Grain-based desserts, such as cakes and cookies; and
Fruit drinks.
Follow Joan on Twitter at: joansalgeblake
Continue Learning about Carbohydrates