When you fill your body with sugar, you put your immune system in a weakened state. It actually impairs your immune system by not allowing your white blood cells to work properly.

A study done by researchers at Loma Linda University in Southern California determined that "sugars impaired the neutrophils to engulf bacteria." Neutrophils are the main type of white blood cell you have in your body, and one of their main jobs is to gobble up bacteria and viruses that enter your body; sugar essentially wears them out so that they can't get that critical job done. If you ever feel like you're coming down with something, cut out sugar to help keep your defenses strong.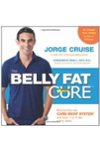 When your energy levels go down because of chronic sugar use, your immune system is weakened, making it more likely that you will catch every bug, cold, or flu virus that goes around. The sugar in one can of soda can be enough to suppress your body's defense forces by 30 percent for a three-hour period! This makes it critical to avoid sugar to prevent infections that drain your energy.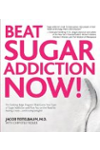 Continue Learning about Carbohydrates
Starches, sugars and fiber are the carbohydrates in food. Carbohydrates are a molecule that plants make during photosynthesis, combining carbon, hydrogen and oxygen. They are very important in your body's metabolism because they a...
re generally the part of food that is digested most quickly. Carbohydrates can give you quick energy, and cause a rise in blood sugar levels. Diabetics, in particular, need to pay attention to the carbohydrates they eat to help manage their blood sugar. Some carbohydrates, those found in whole grains and leafy vegetables, for example have a much slower impact on blood sugar than carbohydrates in fruits or candy. It's easy to consume a lot of carbohydrates, as foods like breads, pasta, cake, cookies and potatoes are loaded with them. Nutrition experts suggest that you should only get 45 to 65 percent of your daily nutrition from carbohydrates.
More