An oblique fracture is a relatively common fracture in which the bone breaks diagonally. Oblique fractures can vary in severity, depending on what bone is affected and how large the break is. Oblique fractures tend to occur on longer bones like the femur or tibia. Continue Learning about Broken Bones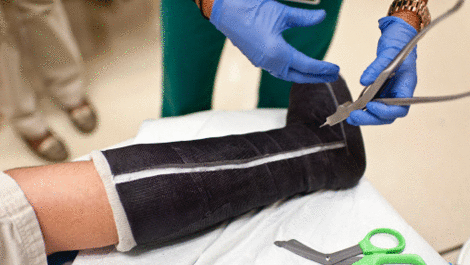 Bones break and fracture in many different ways. Symptoms could be slight or severe, ranging from swelling, bruising and pain to difficulty in using after an injury. To diagnose a break or fracture it may be necessary for your phy...
sician to obtain x-rays and occasionally a CT scan or MRI.
More