It is the simplest breathing exercise you can do, wherever you happen to be. You don't need a leotard or a tape or a perky, bouncy fitness expert to lead you.
Simply inhale through the nose for a count of four.
Hold the air in your lungs for a count of four.
Exhale through the nose for a count of four.
Not only does this assure you of a complete and rounded breath, but it forces you to focus purely on the act of breathing - invaluable if you're trying to un-clutter your mind to concentrate on a race, a business meeting, or whatever shrieking reality you find yourself in. Visualizing a triangle as you count (mentally "moving" from point to point) will also help you keep your rhythm as you relax.
If you do this for three or four minutes at a stretch, you'll lower your stress level, both mental and physical. The old ticker will thank you for it and the lungs will finally get a well-deserved break from the sporadic and tension-fraught air-gulping to which you've been subjecting them.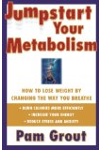 Continue Learning about Breathing Exercises