Here's how to do a mini-relaxation using breathing:

Breathe deeply. (This is called diaphragmatic breathing. If you are having trouble, try breathing in through your nose and out through your mouth.) You should feel your stomach rising about an inch as you breathe in, and falling about an inch as you breathe out. If this is still difficult for you, lie on your back or on your stomach; you will be more aware of your breathing pattern. Remember, it is impossible to breathe diaphragmatically if you are holding in your stomach. So relax your stomach muscles.

Version 1

Count very slowly to yourself from ten down to zero, one number for each breath. With the first diaphragmatic breath, you say "ten" to yourself; with the next breath, you say "nine," etc. If you start feeling lightheaded or dizzy, slow down the counting. When you get to "zero," see how you are feeling. If you are feeling better, great! If not, try again.

Version 2

As you inhale, count very slowly from one to four; as you exhale, count slowly back down from four to one. As you inhale, say "one, two, three, four." As you exhale, say "four, three, two, one." Do this several times.

Version 3

Inhale. Pause for a few seconds. Then exhale, and pause for a few seconds. Do this for several breaths.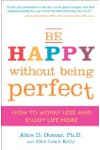 Continue Learning about Breathing Exercises