To do deep breathing relaxation, sit in a stiff chair with your hands in your lap and feet on the floor. Close your eyes. Take a deep breath. Feel both your chest and abdomen expand. Hold for three seconds. Then slowly exhale over five seconds by softly saying the word "relax" out loud five times. Wait for a count of three, then repeat. Repeat ten times.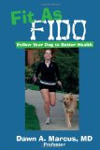 More About this Book
Fit As Fido: Follow Your Dog to Better Health
Let your dog teach you to live a happier, healthier, and more fulfilling life! Companionship with your pet can be used as a means and a motivator to increase your own physical and mental fitness....
There are many different methods for breathing that can help you to relax. A big component of all of them is they help you to focus your energy and attention on one thing. When our minds are able to slow down, this is inherently calming. Deep breathing also transfers more oxygen to our bloodstream, thereby making our bodies more efficient and relaxed.
Deep breathing is something you can practice almost anywhere. Ideally, find a space that is quiet and comfortable. You can sit on a chair or on the floor in a cross legged position. Close your eyes.
Breathe normally. First begin to notice your breath as it exists now. Are your inhales and exhales even? Are they short? Or are they long? As you focus on the breath, notice any tension that exists in your muscles and slowly release that tension on the exhale.
Gradually begin to increase the length of your inhalation and exhalation. Inhale and count to 3. Slowly exhale for 3 counts. Inhale and count to 4. Slowly exhale for 4 counts. Continue adding a single count to each repetition of breath until you reach 10 counts of inhalation and 10 counts of exhalation. Once you've reached 10 counts, slowly allow your breathing to return to normal.
Special considerations: Sometimes deep breathing can result in dizziness if your body isn't accustomed to getting so much oxygen. If you experience this during a deep breathing exercise, open your eyes and slowly allow your breathing to return to normal. The dizziness should dissipate on its own.
You can do a mini-relaxation anytime, anyplace. The only time that minis don't work is when you don't do them. Here are some opportunities to do a mini:
While stuck in traffic.
When put on hold during an important phone call.
While in a doctor's waiting room.
When you're about to undergo a medical test or procedure.
When someone says something that bothers you.
At all red lights.
When waiting for a phone call.
In the dentist's chair.
When you feel overwhelmed by what you need to accomplish in the near future.
While standing in line.
When you're in pain.
When you're about to yell at your kids.
At the end of the day, right before you pick your kids up from school or day care.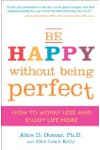 Continue Learning about Breathing Exercise Techniques