Here are quick ways to help teach your children the importance of social skills that encourage others to lessen rejection:
Make a List of Encouragers. Tell your child one of the secrets of people who get along is that they frequently encourage others. Point out when NFL players give each other hugs or when those Lakers give "High Fives" to their teammates. Then brainstorm a list of supportive statements that build others up such as: "Great idea!, Super!, Nice try!, Good shot!, Good answer!, Great game!" Now post it and say them frequently so your kids will "catch them" and start using them with their peers. Most important: Make sure you model those encouragers at home so your kids have an example to copy. If your kids are in any group activity (play dates or an AYSO soccer game), remind them to encourage their playmate or teammates). You'll need to keep those reminders going until your child can use this skill on his or her own.
Teach the 'Two Praise Rule.' Anytime your child is off to a group activity–a team game, a scout meeting, a friend's house or even school–remind him or her to praise the other kids at least two times. In our house we call it the "Two Praise Rule." The number is just a simple way of helping my kids remember the importance of praising others. My girlfriend Judy used this rule in her home to raise her daughters. Judy decided way early that she wanted her daughters to turn out to be friendly and kind and started this rule when her daughters were three. When young, these girls were popular, friendly and well-mannered. They have also grown into three kind-hearted young women and I swear it is because their mother was so intentional in how she chose to raise them.
Practice Family Praising. A mom in Colorado Springs shared an easy way she increases praising in her home: She purchased a little ornamental magnet for each family member, and stuck them on her refrigerator with pencils and paper nearby. Family members were encouraged to write notes complimenting one another for deserving deeds and clip it to their personalized magnet: "Bill, thanks for cleaning your room. It looks great!" or "Andy, good luck at your game!" She said her home in no time became a more encouraging place as everyone practiced praising.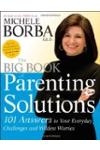 Continue Learning about Boosting A School Age Child Self-Esteem