Here are a few foot problems and deformities that high heels can cause:
Bunions: A bulge at the base of the big toe could be a bunion, which occurs when the tissue or bone in that area becomes inflamed at the joint. The bulge protrudes outward, and the deformity can cause the big toe to turn inward. It's a hereditary condition, but poorly fitting shoes can be a factor.
Deformed toes: High heels place extra pressure on the ligaments around the toes. When the ligaments are weakened, the toes can drift and become deformed.
Crossover toes: Damaged ligaments enable toes to drift out of position and cross over or under another toe. Typically, the second toe overlaps the big toe.
Hammer toes: Problem shoes or poorly fitting footwear can distress toe muscles and lead to a deformity in the middle joint of the second, third or fourth toe. The deformed toe looks like a hammer.
Arthritis: In the U.S., the top cause of disability is arthritis, which occurs when a person has pain or inflammation in the joints, including those in the foot or ankle.
Bone and heel spurs: Bony outgrowths on joints or on the edges of bones in the feet can cause pain or inflammation in the surrounding tissue.
Continue Learning about Joint Health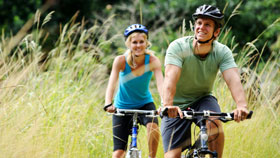 Standing, bending, climbing, walking, running, jumping, lifting a baby -- so many of our daily activities require healthy, functional joints. While some joints (like the knees) provide stability, others (like the wrists, ankles an...
d hips) enable us to move. Learn how to protect your joints from injury and keep your joints healthy for life.
More