Frequent joint dislocations are rare but caused by a few things, like joint replacement. In this video, Jared Salinsky, DO, an orthopedic surgeon with Regional Medical Center Bayonet Point, explains this and other reasons for frequent dislocation.
Your risk for dislocations is increased if you play sports. Falling and being involved in a car accident also puts you at risk for dislocations.
Young children whose bones are still growing are least likely to suffer from dislocations. They are more likely to break a bone than to experience a dislocation.
Ordinarily, the hips and shoulders dislocate only after significant force is applied to them, such as from athletic activities or a motor vehicle accident. Our joints have strong ligaments that hold the joints in proper position and prevent excessive motion that could cause dislocation.
If you are having repeated dislocations of your hips, shoulders and knees, it's possible you have a "hypermobility syndrome." As the name suggests, people with hypermobility syndromes have joints that are more mobile than normal due to looseness of the ligaments. The loose ligaments not only allow excessive motion, but also may not hold the bones in place as they should. Recurrent joint dislocations may follow. However, there is usually at least some pain.
Many people with hypermobility have loose joints but are otherwise healthy. Others, such as those with Ehlers-Danlos syndrome or Marfan syndrome, have additional problems such as heart valve or eye abnormalities.
Hypermobility syndromes are usually present from birth. Therefore, it's possible that your symptoms are due to something else. For example, some people with symptoms like yours actually have arthritis or tendonitis.
See your doctor so he or she can review your symptoms in detail and perform a thorough joint examination. That's the only way to understand what's causing your symptoms.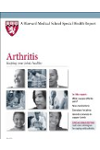 Continue Learning about Bone & Joint Injuries


Often caused by falls, trauma, or injury, bone and joint injuries can sometimes be serious enough to require surgery. A broken bone can occasionally puncture your skin, causing intense pain. If you suspect that you have a broken b...
one, you will need medical treatment right away. In serious cases, pins, screws, and plates are placed into the body to stabilize the bone and help it heal. Joints connect our bones, and joint injuries can often occur in the elbows and knees. To reduce your risk of joint injury, stay healthy. Staying at a healthy weight and keeping your muscles strong and fit reduces the wear and tear on your joints.
More