As with all procedures, infection and bleeding are possible after blepharoplasty (eyelid surgery). Bleeding around the eye can be severe and can result in disaster. With blepharoplasty, there is a 1 in 10,000 chance of blindness following the surgery, usually after severe bleeding behind the eyeball. If the bleeding is recognized early, rapid action by the surgeon (using both surgery and medications) can salvage vision. This rare but devastating complication underscores that this is real surgery, not just television entertainment.

Another risk is development of a pull-down of the lid. This ectropion can be cosmetically disfiguring and can endanger vision. Most surgeons have had patients who developed this complication temporarily following surgery; most ectropions resolve within a few weeks. Some need help by the surgeon, perhaps a temporary sewing shut of the outer portion of the eyelid. In rare cases, additional, more invasive surgery is necessary. Because not all plastic surgeons can perform this type of surgery, the patient may be sent to a regional specialist, such as a plastic surgeon or ophthalmologist who handles these types of problems.

Symptoms of dry eye can appear after eyelid surgery. This problem is usually present before the surgery, but the removal of eyelid skin and the swelling that accompanies surgery can cause symptoms. Saltwater eye drops during the day and a thick, protective ointment in the eyes at night can buy a few weeks until the swelling settles down. Dry eye problems are likely when eyelid lifting is performed in the first six months after surgery to correct vision (LASIK). The surgery must be performed carefully, if at all, during this early period.

A rare complication of lower eyelid lifting is injury to the muscles that move the eyeball.

Cosmetic problems are due to the removal of too much or too little skin or fat. It is better to err on the conservative side, because more skin or fat can always be removed later on. It may be nearly impossible to put back skin or fat.

Common problems after eyelid surgery relate to stitches. The lids heal so quickly that little cysts can occur along the incisions, even if the stitches are removed by five days. The cysts are easily treated by numbing the skin and snipping the cyst or overgrown suture tract. White scars are common in brown pigmented skin.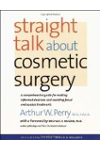 Continue Learning about Blepharoplasty Or Eyelid Surgery