Blepharoplasties (eyelid surgery) are usually performed under local anesthesia with intravenous sedation. Some are performed under straight local anesthesia if the patient has a high pain threshold. Some are performed under general anesthesia, if the patient wants to hear and see nothing.

In the pre-op area just before surgery, the surgeon marks the excess skin and fat of the eyelids. He may measure the distance from the eyelashes to the new crease. He will mark with the patient in both the lying and sitting positions.

The lids are numbed, steel contact lenses are put in place for protection, and the operation is performed. In an upper lid lift, there is not much debate about the procedure. An incision is made in the upper eyelid crease. The premarked crescent of skin is removed, along with a narrow strip of muscle.

The membrane that holds in the fat that surrounds the eye is then penetrated, exposing the two fat pads of the upper lid. This fat completely surrounds the eyeball and cushions it during normal activities and trauma. As we age, its encasing membrane weakens and the fat pushes outward. A judicious amount of this fat is now removed. This is the part of the operation that requires a sense of artistry. The most common error I see when evaluating the work of non-plastic surgeons is over removal of this fat. Fat close to the nose is usually removed, but removal of too much fat from the middle of the eye can create a gaunt appearance. Once the fat around the eyeball is removed, retroorbicularis oculi fat (ROOF) -- present in the outer eyelid, under the muscle but over the bone -- is removed.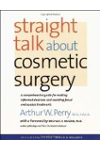 Continue Learning about Blepharoplasty Or Eyelid Surgery