After blepharoplasty (eyelid surgery), the patient is watched for two hours in the recovery room. Her vision is checked repeatedly since the majority of bleeding complications and sudden blindness occur during this early period. For this reason, patients are kept tranquil with the head above the level of the heart. After this interval, the patient can be driven home. Ice packs help control swelling and bruising. Since bleeding can occur as late as three weeks following surgery, I recommend elevation of the head and not sleeping on the eyelids during that period.

Oozing normally occurs during the first 24 hours following surgery. You'll have enough bruising to look as if you went nine rounds in a prizefight. The bruising and swelling peak between 24 and 48 hours and then rapidly settle down.

You will be seen one or two days after surgery. During this visit, the lids are cleaned with hydrogen peroxide, and ophthalmic-grade antibiotic ointment is placed on the incisions. Often you will be given a thick night ointment to protect your eyes until they can fully close. When I perform a canthopexy, I give the patient steroid eye drops to keep swelling to a minimum. Sometimes temporary stitches are placed between the outer portion of the upper and lower eyelids for a few days to control swelling.

By 10 days, most of the swelling and bruising has settled down and you can go back to work. If it is critical that no one know about the surgery, you might want to wait a full two weeks before returning to the public eye.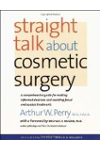 After blepharoplasty or eyelid surgery one should expect significant swelling and mild pain. Recommendations include: ice compresses (cold), head of bed elevation, no lifting or straining for 2-3 weeks, steroid taper (physician dependent), and pain management.
Continue Learning about Blepharoplasty Or Eyelid Surgery