Regular exercise is important because it:
makes muscles stronger
gives people energy
helps people think better
helps people feel happier
makes bones stronger
helps shrink fat cells
If people don't exercise, it can cause problems for their body later on. The heart may not work so well. The fats in the blood may build up. People who don't exercise are more likely to get type 2 diabetes. Poor heart function, fatty cells in the bloodstream and type 2 diabetes can damage the body.
Have you ever tried to start a car after it sat in your garage all winter? The same thing applies to your body when it sits idle.
Regular exercise is important for many reasons. People who engage in regular exercise dramatically reduce their risk of developing the following diseases: heart disease, stroke, obesity, diabetes, metabolic syndrome, arthritis, breast and cervical cancer for women, prostate cancer for men, colon cancer, lung cancer, depression, osteoporosis, Sarcopenia (muscle loss), dementia, and Alzheimer's.
Regular exercise is important because it is a crucial part of keeping your body healthy. Along with having a well balanced nutritional diet, exercise also decreases your risk for some of the most prevalent health issues. Those issues include diabetes, high blood pressure, and cardiovascular disease. So exercising a minimum of 3 days a week for 30 minutes is great. Your routine should alternate between cardio and strength training.
Regular exercise helps keep you healthy and strong in body, mind and spirit. Exercise also helps diminish and alleviate existing health conditions. Exercise allows people to sleep better. Its effective for depression, anxiety and helps alter moods to positive levels. Physical activity provide biochemical changes in the brain increasing the concentration of positive neurochemicals such as endorphins and serotonin. Exercise is also positively associated with changes in brain wave activity allowing for a more calm mental state.
There are multiple reasons why exercise is important to your total health. Our bodies were made to work their best when they move regularly. Inactivity can be as much a health risk as smoking.
Here are just some of the benefits you receive by participating in regular exercise:
Maintain healthy body weight
Reduced risk of heart disease, cancer, high blood pressure and diabetes
Reduced symptoms of stress, anxiety and depression
Strengthened immune system—if you get sick you actually recover faster!
Helps prevent Osteoporosis
It is ideal to participate in both cardiovascular and strength training exercises for total body health.
It's as important to exercise regularly as it is to regularly brush your teeth!!
The reason why it is important to exercise regularly is the benefit on your heart. As you incorporate exercise into your daily schedule, you will start feeling more alert and lively. The cardio part of your exercise will help keep your heart healthy and the strength training part will help you tone your muscles which helps your metabolism and helps you burn calories.
The immediate effect of exercise is stress on the body, but with regular exercise the body adapts; it becomes stronger, functions more efficiently, and has greater endurance. The entire body benefits from regular exercise, largely as a result of improved cardiovascular and respiratory function. Exercise enhances the transport of oxygen and nutrients into cells. At the same time, exercise enhances the transport of carbon dioxide and waste products from the tissues of the body to the bloodstream and then to the eliminative organs. As a result, regular exercise increases stamina and energy.
Regular exercise is also powerful prescription for a positive mood. Tension, depression, feelings of inadequacy, and worries diminish greatly with regular exercise. Exercise alone has been demonstrated to have a tremendous impact on improving mood and the ability to handle stressful life situations.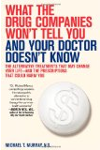 Regular exercise is as important as eating regularly. Just like there is a such thing as being mal or undernutritioned, there is also a such thing as being overnutritioned which converts to being overweight. Over nutrition coverts to being overweight because the body uses the nutrients in the amounts that it needs and stores the rest as fat.
However, when you are active in exercise, the stored fat is used as energy and therefore burned. You have to move as much or more than you eat to maintain a healthy lifestyle.
A growing body of evidence suggests that regular exercise can help us maintain a healthy weight and decrease the risk of high blood pressure, stroke, Type 2 diabetes, and breast cancer. Even light to moderate activity (20 minutes of walking three times a week) can help reduce blood pressure, lessen the risk of stroke, mitigate chronic pain, and improve heart and lung functions. Heart disease—the leading cause of death in women over the age of 50 and a disproportionate threat to African-American women—can often be reduced and managed through diet and exercise. Sedentary women are twice as likely to die from heart attacks or strokes as women who are active.
Loss of bone mass usually begins around the age of 35, but regular weight-bearing "strength training" exercise can slow this process. One example of strength training is lifting several-pound weights. For women who are not able to use weights, swimming can be a good way to build bone density.
Continue Learning about Benefits of Regular Exercise