In one study, Dr. Claude Bouchard, the director of the Pennington Biomedical Research Center in Baton Rouge, Louisiana, placed 742 people from 213 families through a rigorous twenty-week endurance-training program. None of them had exercised regularlyduring the previous six months. Bouchard gradually increased their exercise so that by the last six weeks they were exercising three times a week for 50 minutes at 75 percent of the maximum outputthey were capable of before the study began. Some of the subjects were more trainable than others, while others showed no improvement
at all in terms of cardiac output, blood pressure, heart rate, and other markers of fitness.
The impact of exercise on insulin sensitivity-- a sign of risk for diabetes and heart disease--also varied. Fifty-eight percent of the volunteers got better post-exercise, whereas 42 percent showed no improvement. In some instances, their condition worsened. "There is astounding variation in the response to exercise. The vast majority will benefit in some way, but
there will be a minority who will not benefit at all," he says.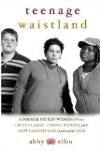 In general, the physiological response to exercise is the same from person to person. However, some people may obtain a greater benefit versus others. Some may lose weight faster, while others may not lose weight as fast but might be able to progress through a training program faster. One may experience a significant reduction in blood pressure, while the other may see only a small reduction in blood pressure.
Nonetheless, the benefits from exercise remain the same. These health benefits include: weight control, decreased risk of cardiovascular disease, decreased risk of diabetes, reduced risk of cancer, improved strength of bones and muscle, enhanced emotional status, decreases the natural degenerative changes that come with aging, and increases your chances to live longer.
Continue Learning about Benefits of Regular Exercise