If you're concerned about MRSA, wash your hands, says Scott Scherr, MD, from Sunrise Hospital. Learn what other kinds of disease handwashing can prevent, and why so many hospitals emphasize it, by watching this video.
Germs are very common in the hospital. There are ways to protect yourself from them when you are a patient:
Ask visitors to wash their hands with soap and water before entering the room, after using the washroom, eating, or touching anything or anyone.
Make sure doctors and nurses wash up, too! And have your family remind them if necessary.
Ask friends and family to not visit if they are sick, they feel like they might be sick, or if someone they interact with often is sick with a cold or flu-like symptoms. If they do need to visit you, ask them to get a respiratory mask made for protecting against the spread of germs. Have other family members share this advice with well-meaning loved ones if you are not able to do so during your recovery.
Visual aids are helpful for both the care team and visitors. Several organizations have free posters to remind people how to protect against the spread of infection in the hospital: US Department of Veterans Affairs [http://www.publichealth.va.gov/InfectionDontPassItOn/. Joint Commission: http://www.jointcommission.org/assets/1/6/Prevent_infection.pdf. Ask a family member to print them and post them, in color if you can, in your room. You can also ask family members to change the signs regularly so they attract attention as a new image in the room.
Ask your healthcare team to wipe down stethoscopes and equipment they touch you with. Ask your family members to be aware of their actions as well if you are unable to pay close attention during your recovery state.
While simple hand-washing is one of the single most important things that you can do and ensure that all who come in contact with you, during your hospital stay, can do to help protect yourself from germs in the hospital, some other ways to help decrease the spread of infection is ensuring that visitors with colds cover their noses when coughing or sneezing; allowing staff to change bed linens; being compliant with medication regimens that include antibiotic therapy and supplements such as vitamin C (antioxidants); being aware that germs also harbor on surfaces and may enter through the body through open sores and/ or body orifices (mouth, eyes, nose, cuts); and using but not substituting hand sanitizers for proper hand-washing. Remember…you are your best advocate for healthcare!
Yes, there are things you can do to protect yourself during your hospital stay. Most hospital mistakes are preventable. For example, a consumer group in California cites a study where 45 percent of patients or their families caught medical errors themselves.
You can increase your personal margin of safety while you're in the hospital by asking two simple questions:
Did you just wash your hands? (for medical and nursing staff)What's my name?
Even if it seems silly, ask every medical person who touches you (yes, even your doctor) if he has just washed his hands. It might sound like something your mother would nag about, but this simple question is a proven lifesaver. By asking others who you are, you are helping to ensure that the medical staff is giving the right drug or treatment to the right person. Don't trust the harried hospital staff or overworked doctors to do everything right every time, including hand washing between patients. Being an assertive patient may save your life.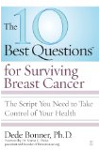 The number one way to stop the spread of germs is through proper hand washing. Don't assume that your doctor, nurse or any other member of the health care team that comes in contact with you has just washed their hands. It is acceptable to ask them. Similarly, make sure your visitors also wash their hands.
The proper way to wash your hands is by rubbing your hands together vigorously for 15-20 seconds with warm soapy water. Make a soapy lather and rub all surfaces, including your writs, between your fingers, the back of your hands, under your fingernails and cuticles, and around your rings. To keep track of how long 15-20 seconds is, sing "Happy Birthday" twice. As a patient, you can also keep alcohol hand sanitizers nearby.
As many as 90,000 hospital patients die each year from E. coli, staph, and other bacteria.
If you find yourself as an in-patient, there are certain things you can do to ensure the quality of care given. First, make sure that the doctors and nurses entering your room wash their hands or use hand sanitizer before and after they examine you. You also should ask visitors to do the same. Another tip for cleanliness and germ prevention is to wipe down the remote control and bed rails with sanitizer.
If you are a patient with a weak immune system, or if you're visiting a patient with a weak immune system, don't bring flowers! They introduce a host of germs and should best be enjoyed when the patient is well enough to go home.
This content originally appeared on
doctoroz.com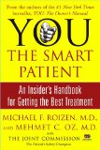 Continue Learning about Bacterial Infections