Prolonged resting with back pain is like having a sprained ankle and letting the swelling settle and stiffen. With prolonged rest, an inflamed back can stiffen and make the patient feel more tight and less mobile. Muscle atrophy can also occur making the muscles around the back less supportive. In the long run, it can make patients more vulnerable to further injury. It is important for patients to rest for a short time with very severe pain. Once pain calms, it is important for patients to move without causing aggravation.
Actually, just lying in your bed or on the floor with back pain (unless you're performing certain stretches) will only accomplish one thing: It will make the pain worse. The way to bounce back is to make sure that you're up and around, moving your muscles, working them back into shape. We're not suggesting that you sign up for the local rugby team if you just pulled your back. But walking around the house is more productive—and more healing—than sitting around it. That's why married folks recover slower than those living alone; if you're being waited on hand and foot, why give up a good thing? But you might be penalizing yourself by lounging in bed and taking advantage of your loved one's concern.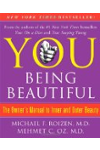 Lying in bed when you have back pain is a bad idea. This can cause weak muscles, blood clots, digestive problems, and more.
Continue Learning about Back Pain