With about 65 million Americans suffering from back pain, it's the second most common reason for medical visits. The way the odds play out, you're likely to have about one serious episode of back pain for every 15 years of your life (serious is defined by pain severe enough that you seek medical attention). Divorces seem to run on about the same schedule for some people.

Luckily, in only 5 percent of cases (of the back pain, not the divorces) does the pain keep a person from all daily activities. And nearly 95 percent of lower back pain can be treated without surgery. Even more can be prevented by doing exercises that center around the pelvis and abdomen.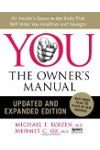 Continue Learning about Back Pain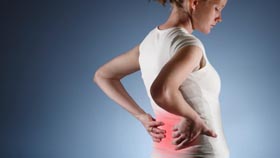 Just about everyone has experienced some level of back pain. It is one of the most common ailments brought on by disease, injury, or misalignment of the spine. It can be a dull muscle ache in the lower back or a severe, sharp pain ...
in that affects your ability to bend over or stand up straight. Most often back pain results from strained muscles and ligaments that surround the spine, but it can also be caused by structural problems with the bones of the spine. There are treatment options for back pain, and understanding the causes and symptoms is key to preventing it in the first place.
More