What does it mean if my baby has white spots on his tongue?
If you're breastfeeding you'll want to be on the lookout for white spots that may develop on your baby's tongue. That's called thrush, a type of yeast infection that may hinder him from eating well. Thrush is easily treated with nystatin liquid. The prescription antifungal medication is administered as a 1.25 milliliter squirt onto the tongue (or tongue and cheeks if you see white plaques there too) four times a day.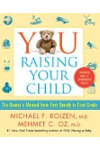 Continue Learning about Baby Care Essentials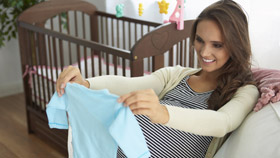 When there are whole stores devoted to baby care items, it can be overwhelming to know just what you need. Look for items to keep your baby safe, clean and warm: a car seat, clothes, diapers and wipes, blankets and an infant therm...
ometer. Parenting resources like classes and magazines can also help you plan purchases before your baby arrives.
More