Steam or a vaporizer can help liquefy mucus when breathing problems are due to a cold or allergy. This often makes a person feel better. The viral condition, croup, is well known for responding to humidity. Asthma, on the other hand, is caused by an overreaction of the airways, making them collapse or pinch off air flow. For this reason, steam or vaporizers occasionally add to the irritation and worsen the breathing problem.
Contrary to conventional wisdom, steam and vaporizers are not usually very helpful in asthma attacks, since the large water droplets they form will not reach the lower airways where mucus creates the biggest problems.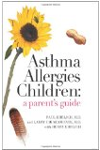 More About this Book
Asthma Allergies Children: A Parent's Guide
Asthma and allergies are at epidemic proportions. It doesn't have to be that way. Two experienced pediatric allergists tell everything a conscientious parent needs to know about these conditions,...
Continue Learning about Asthma

Asthma can be mild or severe, and is classified by how your breathing is affected. Most alarming are asthma attacks, episodes of severe coughing or wheezing where it is very hard to catch your breath; but asthma can also be a chro...
nic condition. Treatment is by anti-inflammatories and bronchodilators.
More