Sugar-free cookies and other snacks with artificial sweeteners may seem like the perfect choice when you're trying to lose weight, but they can actually sabotage your weight loss efforts. To find out why, watch this video featuring internal medicine specialist Dr. Keri Peterson.
Even with no calories, most artificial and natural sugar substitutes provoke increased insulin release, though aspartame (Nutrasweet) shows surprisingly little effect on insulin. Not that this is a free license to overconsume Nutrasweet: it's often paired with acesulfame-K, which has a host of negative health effects. Both low-calorie and no-calorie sweeteners have been associated with weight gain.

"All-natural" sweeteners are, based on the role of fructose in metabolic disorders, arguably worse for you than even high-fructose corn syrup (HFCS). So-called "sugar-free" health foods are full of sweeteners such as "concentrated apple and pear juices," which are two-thirds fructose, and the latest and greatest saviors are even worse. Raw agave nectar, for example, is as high as 90% fructose and shows no better antioxidant content than refined sugar or HFCS.

Skip the sweeteners whenever possible. If it's really sweet, it probably spikes insulin or screws up your metabolism. Experiment with spices and extracts like cinnamon and vanilla instead.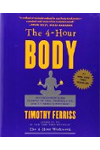 Artificial sweeteners seem like a good idea, but too much of them can affect your sense of taste. Learn more about the downsides of fake sweeteners in this video featuring registered dietitian Samantha Heller.
Continue Learning about Artificial Sweeteners